Around & About
Long CD Calendar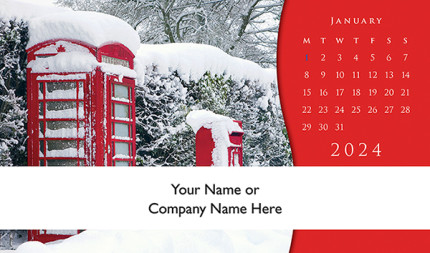 This calendar comprises of 6 sheets printed with consecutive months front and back housed in a plastic case.
Each sheet can be personalised with your name/company name or logo.
Supplied with padded envelopes.
We regret that this item cannot be ordered online at this time.